HUMANS cashback:

how to earn and spend

With HUMANS you can receive cashback every day for:
spending money within the app;
paying for mobile services;
buying with your Visa card;
keeping money in the account.
And get calls, mobile data, or gadgets for free.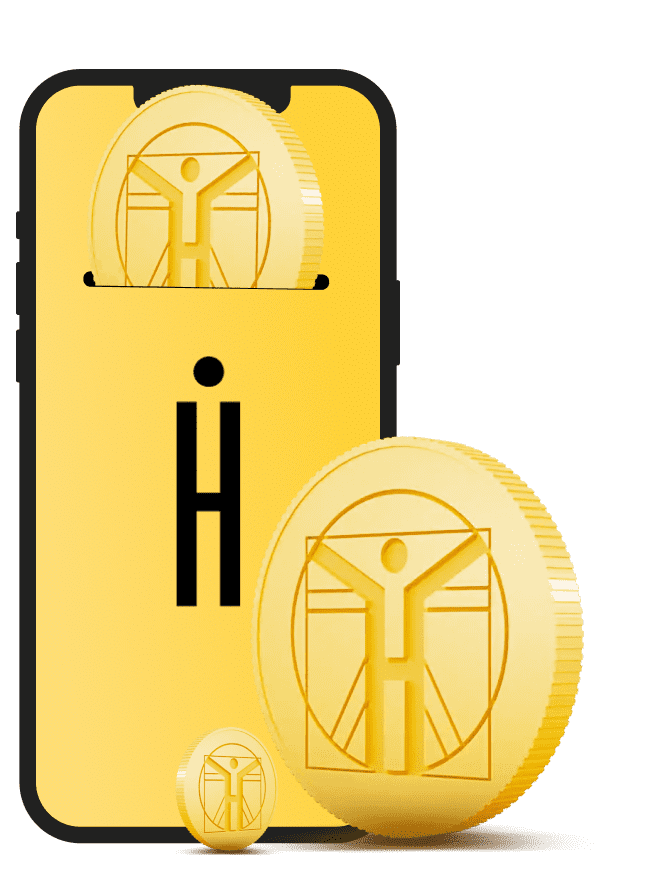 We came up with a way for you to reduce the cost of mobile services even more or use them for free
Just use the cashback you receive in the HUMANS app to pay for mobile services.
Sign up
Smartphone, watch or TV?
Get anything you like by spending the cashback you've earned from spending with your HUMANS Visa card, when paying for services within the app, or for keeping money in the HUMANS account.
Learn more
Our clients have earned over 160 bn UZS worth of cashback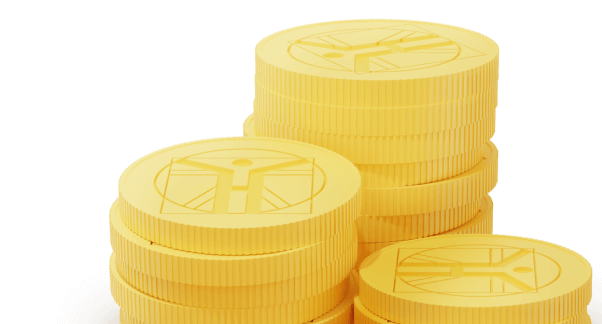 How to earn cashback
You receive cashback for usual activities
APP
Within HUMANS app
get cashback instantly
For purchases within the HUMANS app
up to 20%
When paying for utility bills, mobile services and internet
2%
For public services payments
2%
For top-ups with bank cards from Russia
0,25%
MOBILE SERVICES
For calls and data
get cashback the next day
For instant service package renewals
15%
For service package renewal after the end of the period
5%
For the first purchase of a service package, minutes or gigabytes
5%
For getting a custom phone number
5%
CARD
With HUMANS Visa card
get cashback instantly
Partner retail and promotions
up to 25%
Makro, Korzinka and Baraka Market
5%
Any shops in Uzbekistan
2%
ACCOUNT
With HUMANS account
get cashback the next day
For keeping money in the HUMANS account
35%
It's easy to calculate how much cashback you will earn. 35% annual rate shall be divided by 365 days to get a 0.0959% daily rate. By multiplying the account balance by the daily cashback rate, you will get your daily cashback amount.
Imagine you have 1 000 000 UZS on the HUMANS account. You will receive 959 UZS of cashback per day — that is 28 767 UZS per month.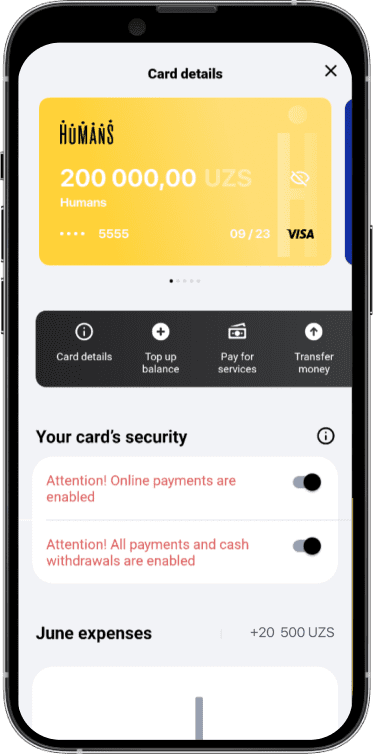 Within a calendar month, a HUMANS client can receive up to 250,000 UZS of cashback for making payments. This limit does not include cashback transfers from other HUMANS clients and cashback for keeping money in the HUMANS account.
On HUMANS mobile services
Your cashback can cover up to 100% of the cost of mobile data or calls, so you get them with a discount or completely free.
Log in the application on the Cashback card screen.
Click Use cashback.
Sorted!
Your cashback will now be used to pay for HUMANS mobile services.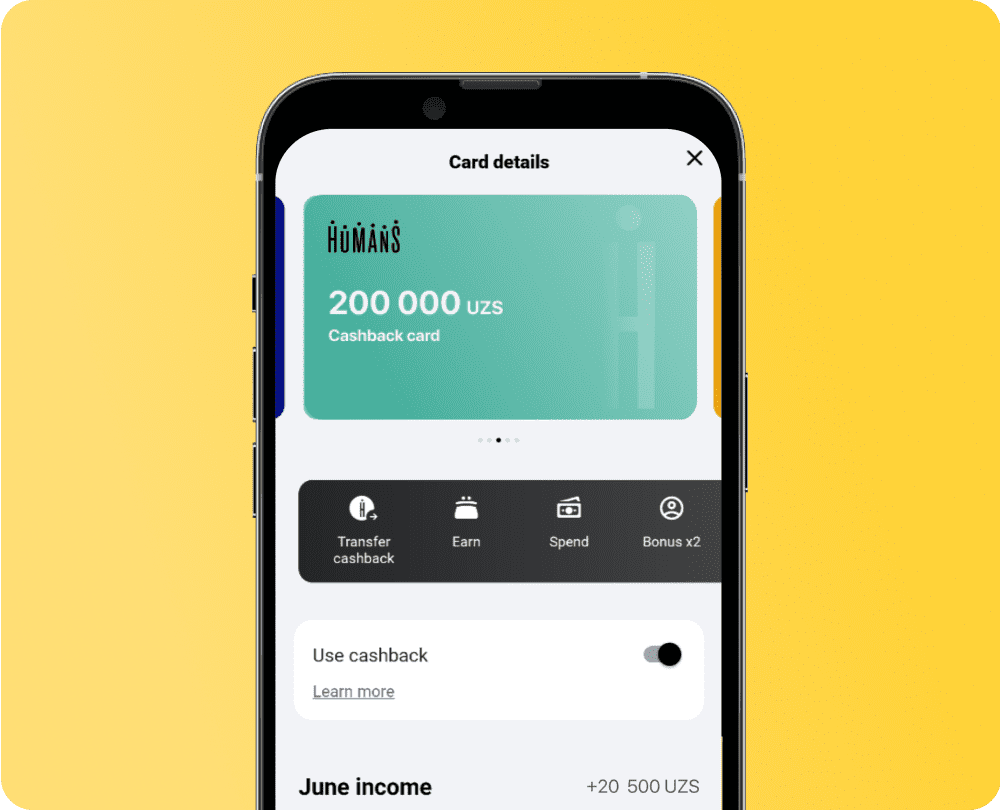 On smartphone, watch or TV
If you have saved up enough cashback, you can spend it on any gadget in the HUMANS app — that is, get the gadget for free.
Go to Cashback purchases page within the HUMANS app.
Select the gadget you like and click Order.
You will be contacted to place an order.
The gadget will be delivered within a few days.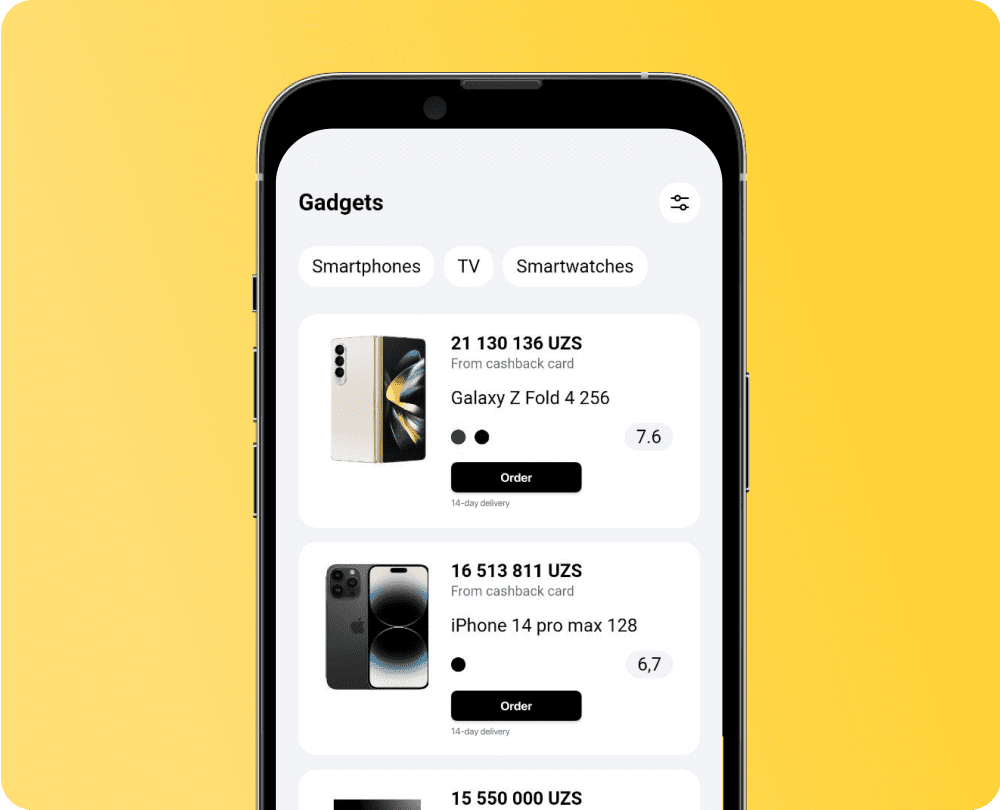 Transfer to your loved ones
Every month you can transfer your cashback to other HUMANS clients.
Go to Transfer cashback page in the app.
Find the recipient by HUMANS phone number and enter the cashback amount you want to send.
Click Send.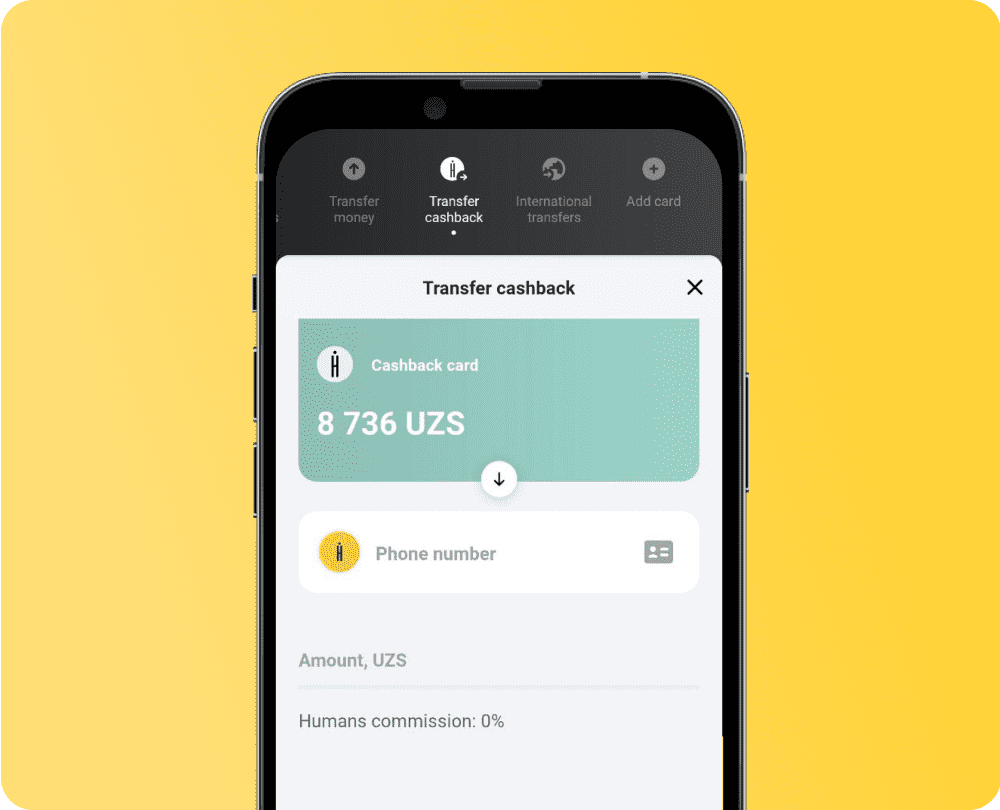 You don't have to pay for a smartphone
Spend your cashback on it
Learn more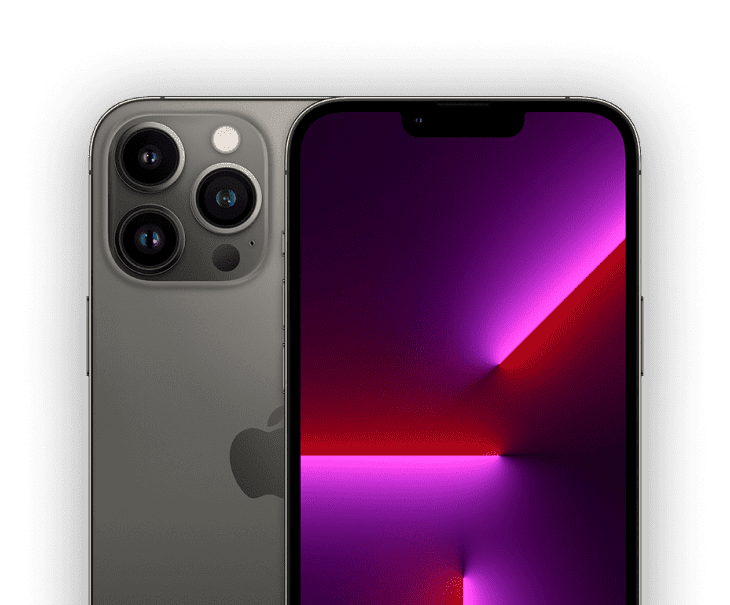 How much cashback you can earn
Calculate cashback amount you can earn and learn what can you get for it.
Cashback calculator
Renew the service package instantly
uzs
0
30 000
60 000
90 000
120 000
Keep in my HUMANS account monthly
uzs
0
4 000 000
8 000 000
12 000 000
16 000 000
Transfer the money from Russia to Uzbekistan monthly
uzs
0
18 000 000
36 000 000
54 000 000
72 000 000
Monthly payments for utility bills, mobile services, and internet
uzs
0
100 000
200 000
300 000
400 000
Other monthly spendings
uzs
0
2 000 000
4 000 000
6 000 000
8 000 000
Your cashback amount:
Please enter higher spendings to see what you can afford on accumulated cashback.
*Preliminary calculation based on timely service package extension after its expiration. Does not constitute a public offer. Full description of the promotion action
Learn about HUMANS Visa card opportunities

Join HUMANS
Order a SIM card with free delivery, download the app and start earning cashback with HUMANS.
Sign up